Meet our leadership
Say hello to the leadership team at Element Church. Got questions for the lead team at Element? Contact us by clicking here.
Erik & Airen Germesin - Lead Pastor
Pastor Erik is the lead pastor of Element Church. He has been in ministry for the past fifteen years in many different churches and ministries and has been married to Airen for eleven years. Originally from Lompoc, California, Erik and Airen moved to Pittsburgh in 2010 to start a new church in the urban Pittsburgh area. During that time Pastor Erik & Airen attended Element Church and were sent out to plant Mars Hill Church.
Three years later when Element Church needed a new lead pastor it seemed good to the leadership of both churches to combine under the name Element Church as one church on mission to reach the city of Pittsburgh under the leadership of Pastor Erik.
He is a two-time graduate of Southwestern Assemblies of God University (B.S. in Church Ministries and M.A. in Bible and Theology) and is also a graduate of Christ for the Nations Institute (A.A. in Practical Theology).
Airen is a Registered Nurse and is a graduate of BIOLA University (B.A. in Intercultural Studies) and the Western Pennsylvania Hospital School of Nursing.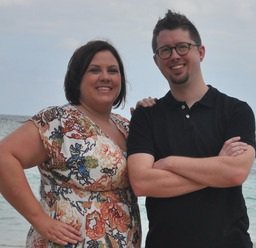 Tim & Elisha Lewis - Family Life Pastor
Pastor Tim and his wife Elisha have been a part of Element Church since 2015. Pastor Tim serves as our Family Life Pastor. He oversees our ministry to kids, youth, and their families.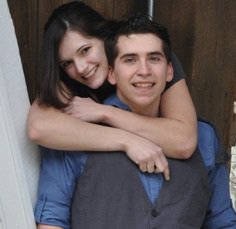 Dan & Amber Becker - Worship Leader
Dan and Amber have been at Element Church since January 2016 when Mars Hill Church merged with Element Church. They were also part of the original MHC church plant team.
Dan leads the music portion of our service and our worship team.
Amber serves with Element kids, hospitality, and events.